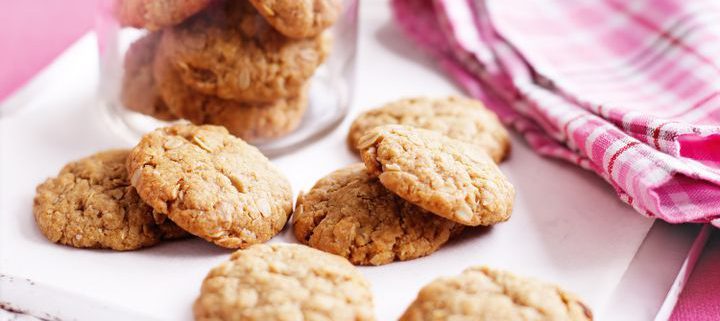 5 REASONS WHY SMALL BUSINESSES FAIL
By Flying Solo contributor John Refalo
For many people starting a business is a dream but, at the same time, a significant risk when not done properly.
While we see a number of clients citing issues with the Tax Office as the catalyst for problems that upend them, there's many reasons why a business can fail.
Let's now explore what I believe are the five most common reasons why businesses fail.
1. YOU HAD POOR PLANNING
We may be sick of that saying "Businesses don't plan to fail, they fail to plan" but this rings true. This is why we need a business plan—a good start is the template found on www.business.gov.au. To summarise quickly, a business plan is a document that goes through every aspect of your business, from establishing your vision and mission statement, to industry analysis and all the way to specifics like budgeting, employees, and expenses.
Spending adequate time creating a business plan will give you complete understanding of your business. You may be reading this now thinking "I am the owner … of course I know my business". That may be true but a business plan forces you to:
Consider your capital requirements;
Define the direction that your business is going to take (vision, mission statement);
Examine how your business is perceived in the market (quality, cost);
Consider how you set yourself apart from your competitors (unique attributes);
Deal with current and future threats to your business;
Manage your income and expenses through budgeting;
Consider finance arrangements to fund your part or all of your business;
Consider opportunities in the industry/economy; and
Define the employees' roles and who is responsible for helping you achieve your direction.
This document is so important that even the banks require it when providing finance!
And while it's up to you if you adopt one to this extent, or at all, spending some time looking at this (at least once a year) will hopefully change your focus on the 'what' you do in business to 'why' and 'how' you do business.
2. YOU FAILED TO BUDGET
Simply put, a budget will quickly tell you if you should be in business or not. It maps out your income and expenditure over a period of time which is especially crucial for those businesses that have cyclical or seasonal fluctuations (i.e. hospitality, agriculture, etc). By estimating the amount of revenue, or the peak periods when revenue is generated, businesses can see how much revenue is needed to keep the business alive during the slower months. On the flip side, focus on expenses is just as important (paying employees, meeting financial obligations, paying taxes) because it highlights what a business can afford.
3. YOU FORGOT TO COLLECT YOUR CASH!
Unless you are a 'Not-for-Profit', you are in business to make money. So when you complete a job, you expect to be paid for it … right?
These days, a lot of businesses operate on credit terms – sometimes necessary to secure customers. But when payment is due, a number of businesses are not doing enough, if anything, when collecting their debts!
I recently worked on the administration of a plumber that had a majority of 'mum and dad' customers on credit terms on its books accounting for $60,000 which was overdue. Had the owner followed up his customers and collected this amount, a lot of his short-term cash flow problems  could have reduced.
4.  YOU TOOK (A BIG) WAGE
Business owners usually have a lot of sentimental attachment to their business, and for good reason. Some people pour their blood, sweat and tears into it. It's for this reason that some business owners will use their business' money as if it was their personal bank account.
This can have pretty serious consequences. For example I have seen businesses been used to pay for personal holidays, lavish lifestyles, mistresses, mortgage repayments and even a burial plot!
Diverting money from the business' needs and focusing it on your own, limits the money available to grow your business, let alone to trade it! So next time, take a (reasonable) wage and once it hits your bank account, do whatever you want. We will revisit the seriousness of these personal transactions using a business' funds in a future article.
5.  YOU DIDN'T SET YOUR PRICE APPROPRIATELY
A tricky question for business owners is: how can I price my product or service so I cover my costs but at the same time stay competitive? This is important because properly pricing your product or service determines how much profit you can make.
Specific budgets can help here on project-focused work where materials and labour are estimated, a percentage of meeting overheads (those costs not directly attributable to the job), provisions, and then applying a margin (a formal way of saying "the cream on top").
If business owners take the time to price appropriately, they can see where their costs are being incurred and, more importantly, if they are undercutting themselves. There is no shame in walking away from a job because it is not profitable.
While there are many other issues that can be attributable to business failure, the above issues are what I believe are common for business owners, especially those starting out.
About Tailored Lifetime Solutions:
At Tailored Lifetime Solutions we pride ourselves on staying true to our core values of:
Genuine Care
Keeping it simple and
Providing Security and Peace of Mind.
Tailored Lifetime Solutions has been helping Australians secure their Financial future for over 18 years. We understand each of our clients is unique and as such require tailored financial advice to meet their needs. We work to partner our clients on their financial journey, to ensure financial fitness throughout life's various stages and secure your future financial security.
With over 70 years of financial planning experience between us, our areas of advice include:
Wealth creation
Lending and mortgage broking
Superannuation advice
Self managed superannuation funds
Aged Care advice
Lifestyle financial planning
Providing quality financial advice in Balwyn and the Eastern Suburbs for almost 20 years.
Important information
This information is general information only and hasn't taken your circumstances into account. It's important to consider your particular circumstances before deciding what's right for you. Read our Financial Services Guide for information about our services, including the fees and other benefits that AMP companies and their representatives may receive in relation to products and services provided to you.
Although the information is from sources considered reliable, AMP does not guarantee that it is accurate or complete. You should not rely upon it and should seek qualified advice before making any financial decision. Except where liability under any statute cannot be excluded, AMP does not accept any liability (whether under contract, tort or otherwise) for any resulting loss or damage of the reader or any other person.
Source :Flying Solo  February 2019
This article by John Refalo is reproduced with the permission of Flying Solo – Australia's micro business community.
https://www.tdls.com.au/wp-content/uploads/2016/12/chewy-anzac-biscuits-84245-1.jpg
480
720
The Webmaster
https://www.tdls.com.au/wp-content/uploads/2016/10/tls-logo-1.png
The Webmaster
2019-03-20 05:46:34
2019-03-20 05:46:34
5 REASONS WHY SMALL BUSINESSES FAIL