Living costs for retirees rise at fastest pace in 10 years
We look at how much money you might need each year and ways you can still budget for your social life.
Australian retirees generally need a certain budget each year to live a modest or comfortable lifestyle, and industry figures recently revealed the highest annual increase in those budgets since 20101.
The Association of Superannuation Funds of Australia (ASFA) put that increase, in part, down to a range of unavoidable price hikes on things such as petrol and council rates2.
If you're in or approaching retirement, that mightn't be welcome news, particularly if you're prioritising bills, trying to reduce debt, helping the kids out (if you have any) and enjoying an active social life.
On the flip side, knowing how much you might need and what you may like to do could go a long way.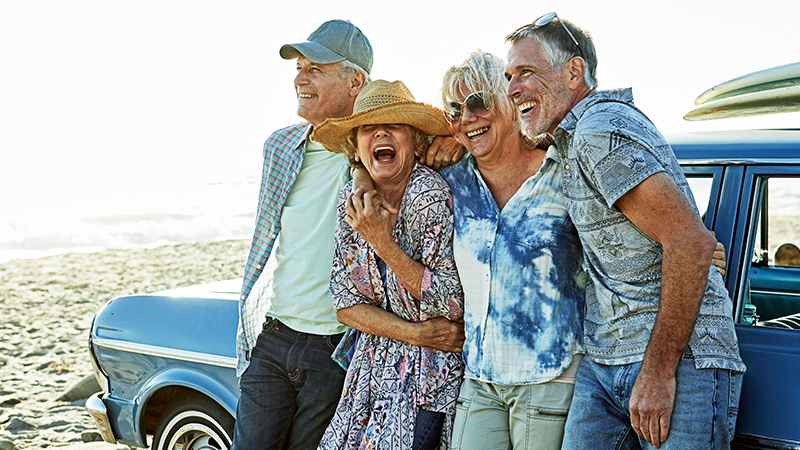 So, how much money do you need?
According to September 2021 ASFA figures, individuals and couples, around age 65, who are looking to retire today, would need the below annual budgets to fund certain lifestyles3.
Figures are based on the assumption people own their home outright and are relatively healthy4 . You can also see how these budgets compare to the current maximum Age Pension rates being paid by the government5.
| | | | |
| --- | --- | --- | --- |
| | Comfortable lifestyle | Modest lifestyle | Full Age Pension rate |
| Single (annual budget) | $45,238 | $28,775 | $25,155 |
| Couple (annual budget) | $63,799 | $41,446 | $37,923 |

Note, a comfortable retirement lifestyle is said to enable an older, healthy retiree to be involved in a broad range of leisure and recreational activities, whereas a modest lifestyle involves just basic activities6.
How much are you likely to spend on recreation anyway?
According to figures, singles and couples around age 65, living a comfortable lifestyle in retirement, would spend about $189 and $285 of their weekly budget respectively on leisure and recreation, whereas singles and couples living a modest lifestyle would spend about $97 and $153 respectively7.
This takes into account recreational activities like8:
Movies, plays, sports and day trips
Lunches and dinners out
Club memberships
Takeaway food and alcohol
Streaming services like Netflix and Stan
Domestic vacations (and for those living comfortable lifestyles, international ones too).
What activities are on your to-do list?
Considering the above figures, it may be worth thinking about what you enjoy doing or what you're likely to want to do more of with extra time on your hands.
These things may include:
Sport – golf, tennis, cycling, yoga, pilates
Hobbies – fishing, sailing, photography, drawing, woodwork
Club associations – Rotary, Leagues, Surf Life Saving
Tournaments – trivia, bridge, chess
Eating out – restaurants, beach barbecues, picnics, food fairs
Travel – interstate breaks, overseas holidays, road trips, caravanning
Entertainment – cinemas, concerts, events, stage shows
Volunteering – hospitals, soup kitchens, animal shelters.
Making your money go further for the fun stuff
The good news is, not all things will come with a price tag, so it will be possible to do a variety of things that don't necessarily cost money.
In the meantime, here are a few simple things that you might consider to keep costs down in retirement.
Make use of your Senior's Card for transport concessions and discounts on other goods and services
If a restaurant isn't in your budget one week, pack a rug, basket and esky, and head out for a picnic
If you enjoy dining out, research cheaper deals on sites like Groupon and Scoopon
Have your friends over for a card night or take turns hosting simple dinner parties where people BYO
If you want to get away, look out for cheap flights or consider a road trip. There are lots in Australia
Find cheap accommodation on Airbnb, HotelsCombined, lastminute.com or consider listing your own place to earn some money while you're away.
https://www.tdls.com.au/wp-content/uploads/2016/10/tls-logo-1.png
0
0
The Webmaster
https://www.tdls.com.au/wp-content/uploads/2016/10/tls-logo-1.png
The Webmaster
2022-04-12 04:12:00
2022-04-12 04:12:08
Living costs for retirees rise at fastest pace in 10 years