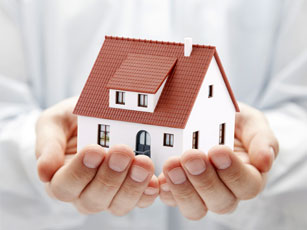 How to build equity in your home and use it to invest
Whether you're looking to renovate, invest or pay off something big, home equity can be a valuable resource when it's used correctly.
The equity in your property can be a valuable resource, as it may allow you to secure finance to achieve your goals, whether they be investment or lifestyle oriented.
If it's something you've been thinking about, here are some pointers—the most important being if you borrow against your property and can't make the repayments, you may lose your home in the process.
What is equity and how is it calculated?
Home equity refers to the current market value of your home—which won't necessarily be the price you purchased it for—minus the amount still owing on your home loan.
To give you an example, say your home is valued at $800,000 and you still owe $300,000 on it, you'll have $500,000 of equity.
Keep in mind that as the market value of your property can go up or down, so too can the equity you have in it rise and fall.
Meanwhile, to find out how much equity you have currently, you can organise a property valuation through various banks, lenders and independent agents.
Also note, even if you do have equity in your home, this doesn't mean you can automatically borrow against it. Your lender will look at additional factors, such as your age, income, debt levels, the property's location and whether you have any children.
What do people use home equity for?
The equity in your home can be used to secure finance for a variety of things.
As you're effectively increasing the amount you owe to your lender and using your home as security for your borrowing, it is wise however to think about the long-term impact of taking on added debt.
For instance, you might be looking to access money to invest in another property or shares, undertake renovations, or pay for other big ticket items.
Borrowing money to pay for holidays or things that depreciate in value will come with greater risk.
Ways to grow your home equity
The equity in your home can increase a few different ways.
You can add to the value of your property by renovating and improving your home's street appeal. The key here however is to avoid over-capitalising, which is when the cost of renovations outweigh the value added to your home in the process.
If your property is in a high-growth area or you've owned it for a number of years, the property may appreciate in value without you doing anything. However, depending on property market variables, the reverse could also happen.
Another way to increase the equity in your home is by reducing the size of your home loan, which you can do a number of ways.
What to consider first
Before you use your home equity to take on an additional loan, or a bigger one than what you have currently, there are a number of questions worth asking yourself, including:
What are you using your home equity for and is it a wise investment decision?
How much will your repayments to your lender increase by?
Will you need to extend the term of your loan?
Have you accounted for a possible rise in interest rates?
Do you have a household budget in place to accommodate for additional costs?
Can you access equity in your property via your current lender or will you need to refinance?
If you do swap lenders, have you thought about break costs, application costs—establishment, legal and valuation fees, stamp duty, and when lender's mortgage insurance may apply?
Further information
Accessing the equity in your home could help you to achieve your goals. However, it's important to stick to a workable budget and be committed to making your repayments on time.
Speaking to your financial adviser could go a long way in simplifying the process. And, if you don't have an adviser you can find one using our online locator or by giving us a call on 9851 0300.
https://www.tdls.com.au/wp-content/uploads/2017/03/Fhb-first-home-owner-grants-134993393.jpg
230
307
The Webmaster
https://www.tdls.com.au/wp-content/uploads/2016/10/tls-logo-1.png
The Webmaster
2018-05-29 02:26:51
2018-05-29 02:28:27
How to build equity in your home and use it to invest